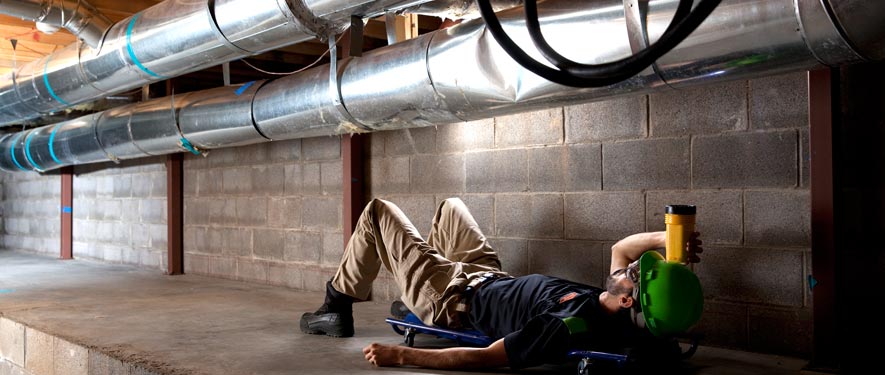 Air Ducts and HVAC Cleaning
Cleaner Air for Your East Brunswick Home
Many people do not consider airborne threats in their East Brunswick homes as readily as they should. Even excessive dust and debris circulating through vents and ducts can cause concerns for the household. It is recommended to have your HVAC system, and ductwork inspected to determine if any blockages, throttling, or potential contaminants exist that could be irritating or agitating to those in your home whenever the system is running.
Benefits of a Cleaner Environment
There are numerous advantages to having the ducts and HVAC system cleaned whenever potential problems get discovered. Because you might not be able to see them as easily as you might like, problems can persist and worsen over the years to create considerable blockages in your duct network. With the paths clear, your system does not have to work as hard to heat or cool the designated areas of your East Brunswick home.
Some of the advantages of a cleaner HVAC system and ducts include:
Less dust, debris, and dander circulating
Lower concentrations of mold spores and other microorganisms
More efficiency in the operation of your heat pump
Potentially lower energy costs
Less continual cleaning of dusty surfaces
Does Your Home Need Air Duct Cleaning?
Our SERVPRO team is never going to sell you a service that you do not need. We have sophisticated detection devices like our borescopes to show you the same imagery we see when determining whether duct cleaning is necessary.
However, duct cleaning is not always necessary. We will make recommendations about the best way to address any indoor air quality concerns. This can save you money and provide peace of mind on the health of your system.
The benefits of servicing your HVAC unit include:
Helps to restore peak energy efficiency.
May help to eliminate offensive odors.
Helps reduce the potential for mold growth.
For more information on HVAC and air duct cleaning, call us today, (732) 432-9800.