Should Homeowners Consider a Contents Pack Out After East Brunswick Flood Damage?
8/26/2021 (Permalink)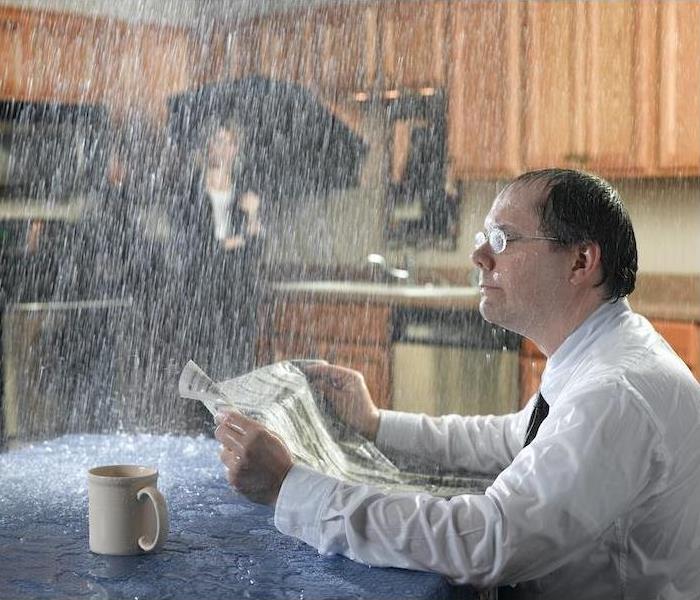 Storm and flood damage remediation services by SERVPRO are top-notch. Call now for fast and immediate service.
The SERVPRO Contents Claim Inventory Service (CCIS) keeps items organized while sorting out flooding restoration in East Brunswick.
Whether you contend with the tail end of a hurricane, tropical storm, or other extreme weather, flood damage in East Brunswick can completely disrupt your life. One of the ways to get things back on track might be to arrange a pack-out of furnishings, household goods, and personal possessions.
How Does a Pack-Out Assist with an East Brunswick Flood Damage Restoration?
When the SERVPRO crews arrive to assess the damage from flooding, a suggestion to consider a pack-out might not be far behind. Although moving out the contents of your home can feel chaotic, it acts to speed the restoration process by clearing out the spaces and making it easier to complete or manage:
Water clean up
Cleaning up after a sewage backup
Basement flooding
Our crews can concentrate on water removal services, cleaning, and disinfection rather than stopping to move items or trying to work around them. Once structural drying commences, the lack of wet contents reduces the humidity in your home, allowing evaporation to complete more efficiently.
How Does the SERVPRO Contents Claim Inventory Service (CCIS) Work?
SERVPRO crews do the heavy lifting, literally wrapping bulky items and packing others' inboxes. Articles are tracked using lists, barcoding, and digital photography. We work closely with your insurer as we evaluate the items and decide what can survive the flood damage after restoration and what needs disposal and replacement. Careful documentation permits us to support your claims, reducing out-of-pocket costs. Once our on-site technicians complete flood damage restoration at your home, the contents will be ready to return to make your house a home again.
Your confidence in the expertise and systems of SERVPRO of East Brunswick / Princeton Meadows is well placed during storm-related flooding. Call us at (732) 307-9665 to see if a pack out will help with contents and home restoration.